The most flexible video and audio SDK on the market. Build human connection and experience into your app, uniquely deployed on-premises or in the cloud with unparalleled security.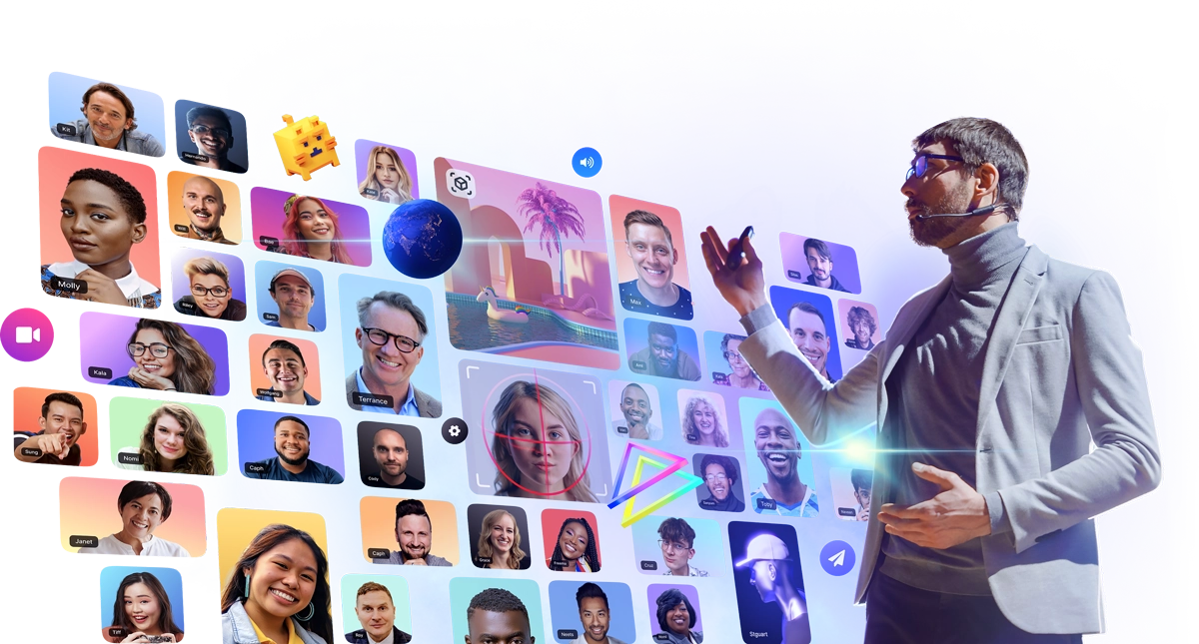 Trusted by companies like:

See how we teamed with The Famous Group and their proprietary platform Virtual Seat to deliver an unprecedented virtual fan experience to the WWE.

LiveSwitch Capabilities
Push the possibilities of interactive livestreaming with LiveSwitch's powerful SDKs and building blocks.
Data Stream
Share all kinds of rich data inside your livestream session, such as biometric data and shared whiteboards.
Video Stream
Embed real-time video chat into your web, mobile and native apps for a fully-integrated experience.
Audio Stream
Provide crystal-clear voice chat inside your web, mobile and native apps for more efficient communication.
Real-Time Messaging
Send and receive chat messages inside your streaming app's signaling system to simplify collaboration.
Ultra-Low Latency
Eliminate wait time with sub-second video streaming that ensures your audience never misses a moment.
Instant Interactivity
Connect with users in real time on any scale with instant, bi-directional streams that enable a "right-there" experience.

Million+ hours of video usage
Sub-second ultra-low latency

Global leaders in
flexible live video.
We push the possible of digital connection with secure, high-quality, and mass-scale interactive streaming.