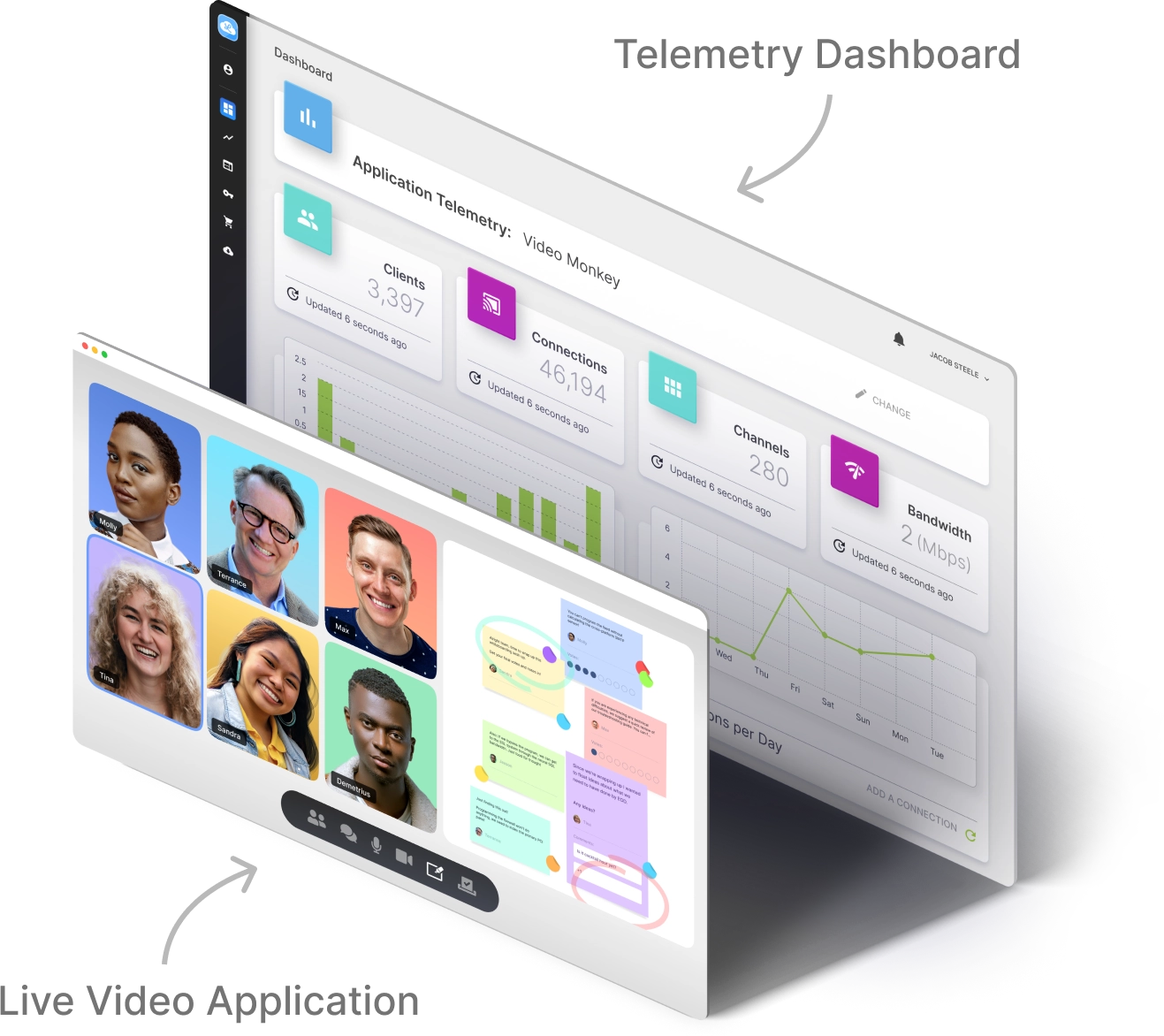 Build Flexible, Highly Scalable WebRTC Apps in Just Days
Effortlessly create scalable, flexible WebRTC-based live video streaming and video conferencing with LiveSwitch Cloud.
Start development faster with our suite of cross-platform WebRTC libraries and code examples for Web, iOS, Android, Windows/.NET, macOS, and Unity.


Stay focused on app development while our cloud infrastructure delivers 24/7 scalable live video streaming and conferencing.


Start building today with our public cloud offering, no credit card required.


For 4K+ video and custom use cases please contact our developer team.
Full Customization
Build, optimize and future-proof your app with the most flexible API.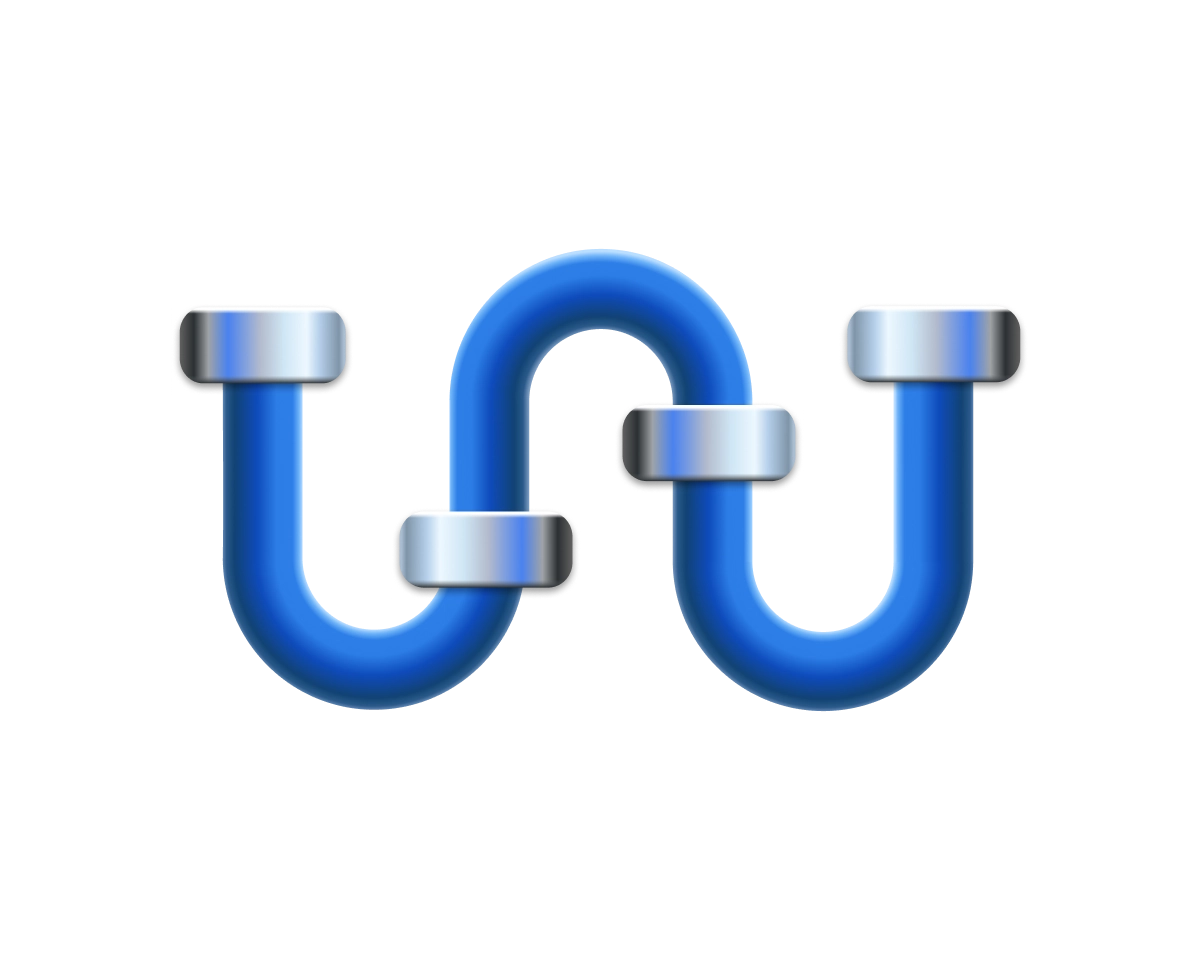 Fast Development
Get started quickly with low-code tools and sample applications.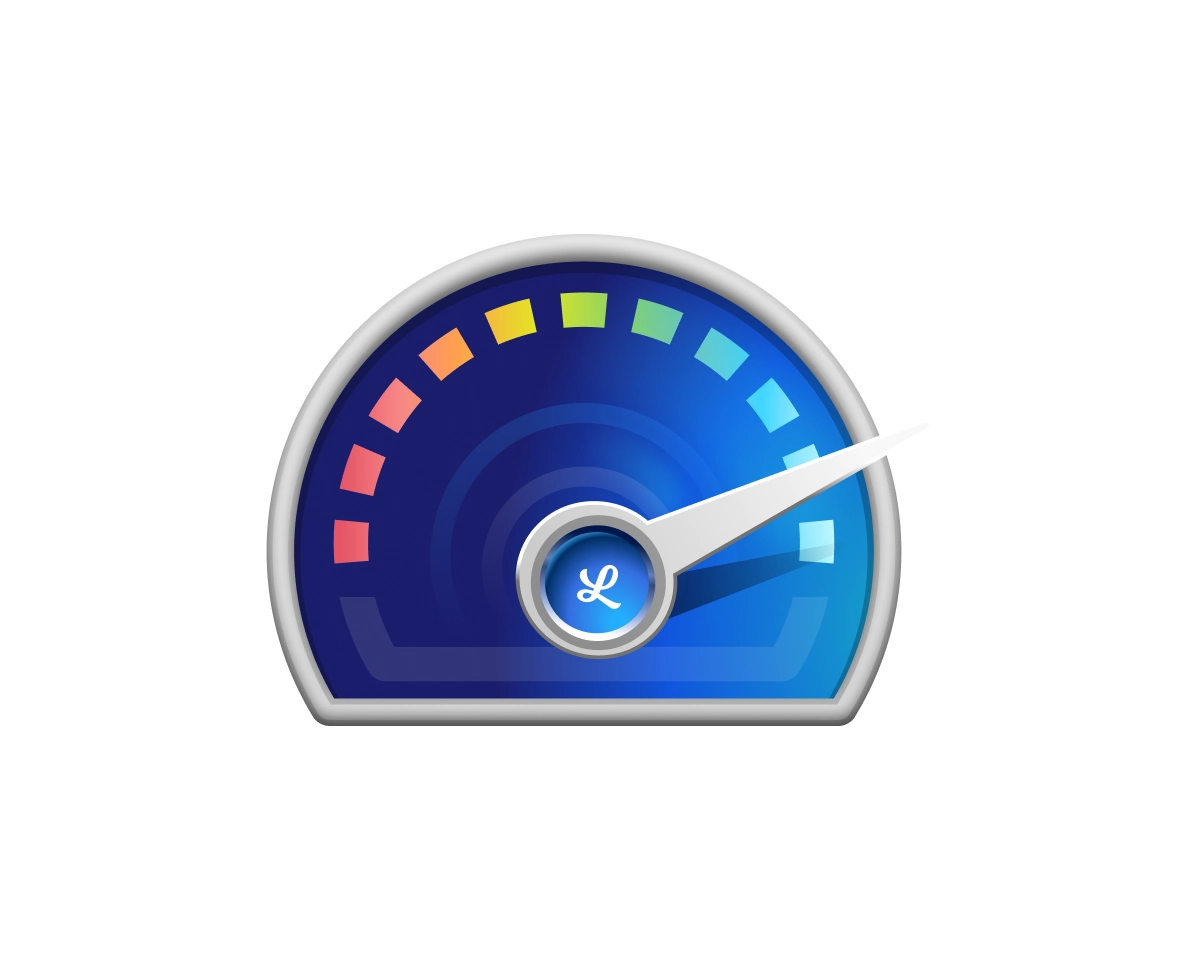 Global Scalability
Deliver a high-quality interactive experience to any audience.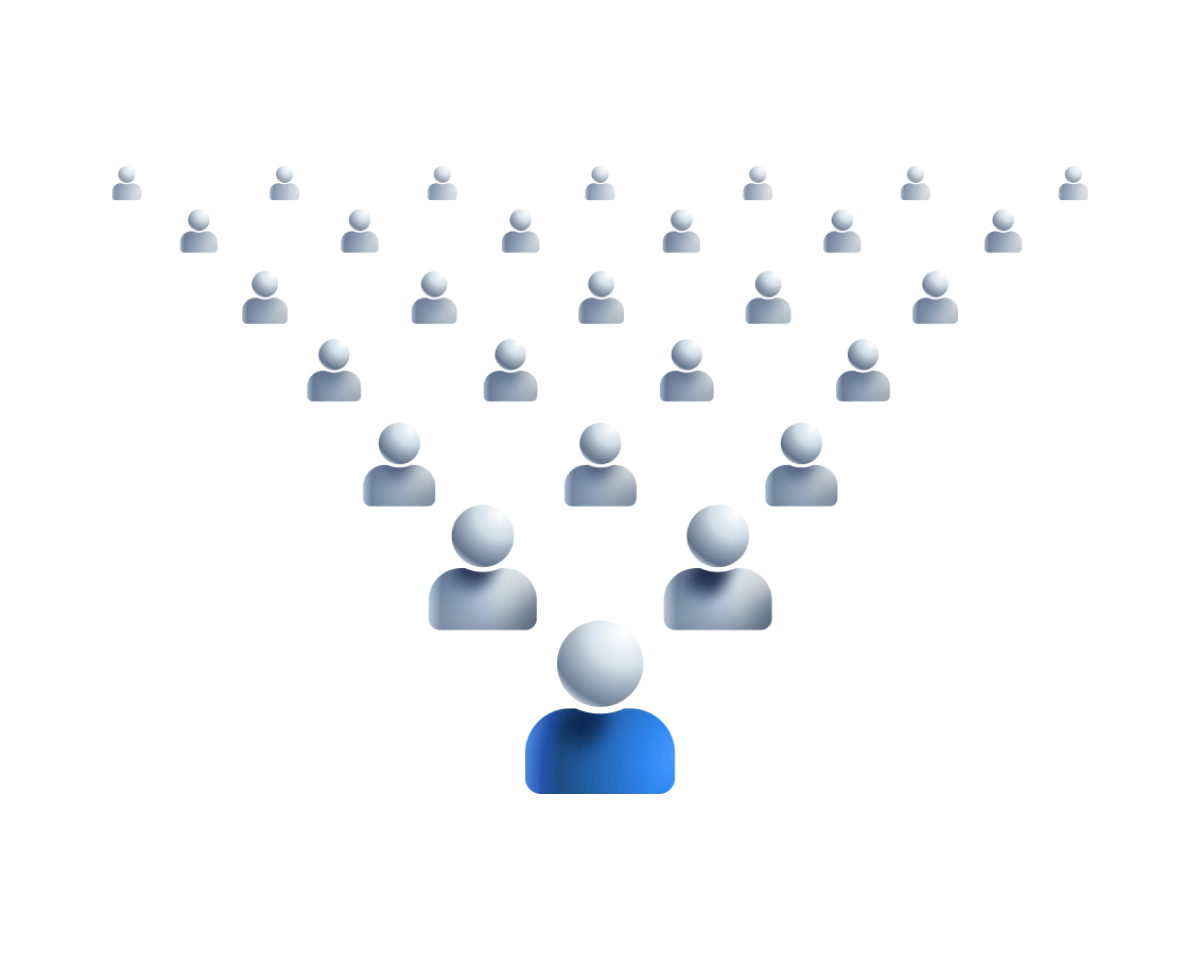 Trusted by developers at:
Scale Seamlessly from Huddle to Huge
Built to simplify multi-tenant deployments, LiveSwitch empowers you to create your ideal user experience for any size audience while we handle the scalability. Save time by building with dynamic APIs supplied with easy-to-use live streaming SDK example code and simple cloud-based infrastructure.


Smoothly Simulcast audio and video based on the end-users' bandwidth.


Broadcast data channel content to everyone in multi-party conferences without using additional bandwidth.


Dynamically choose Peer-to-Peer, Selective Forwarding (SFU), or Multipoint Control (MCU) connection types in real-time. We make it easier than ever before.


Built-in intelligent transcoding between codecs ensures all devices communicate seamlessly every time.
Watch how we teamed with The Famous Group and their platform Virtual Seat to deliver an unprecedented virtual fan experience to the WWE. See our client work >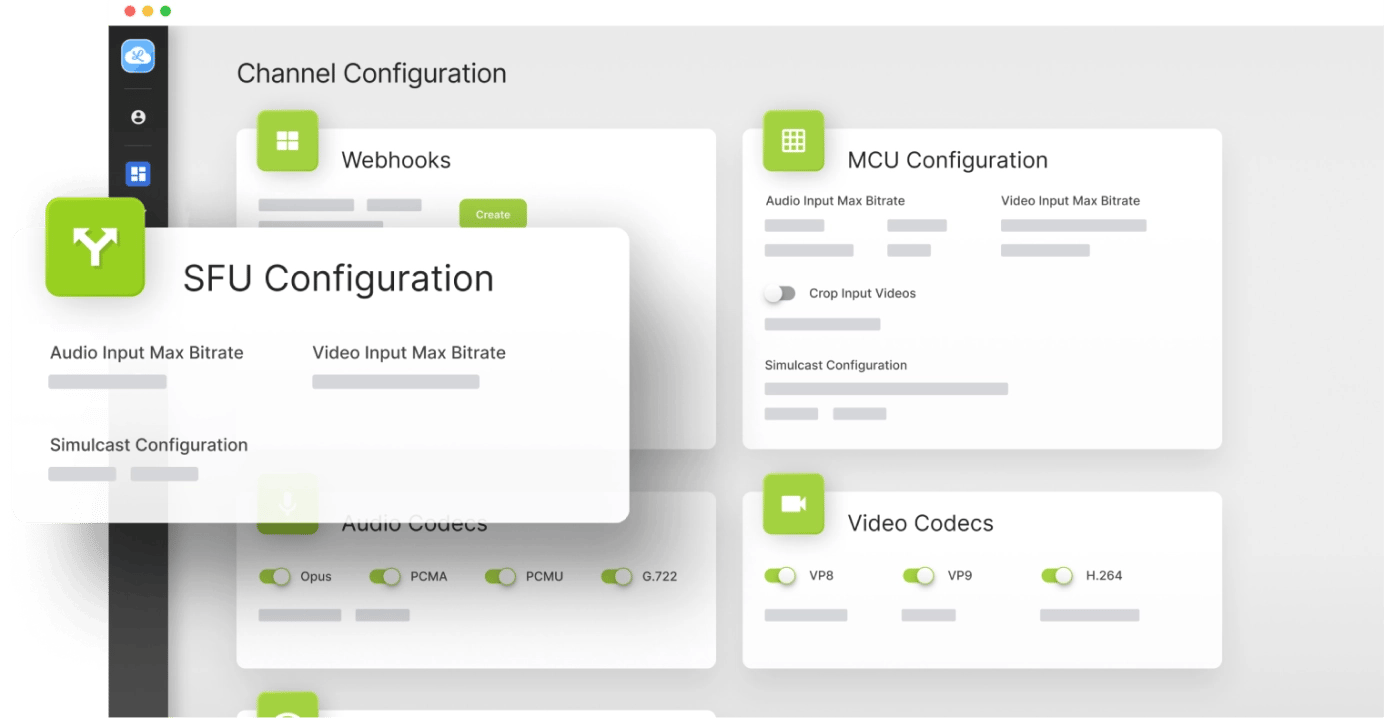 Easily build perfect live video WebRTC apps exactly the way you want them while staying on budget.


A common API across virtually all native platforms enables re-use between projects and reduces development cycle times.


On-premise options for private clouds eliminates costly infrastructure markups commonly applied by competitor's platforms.


Our unique hybrid connection architecture enables selection of the most cost effective combination of connection types and video quality in real-time.
"LiveSwitch's products provide ease of use similar to a PaaS offering, but with the flexibility you can only get with SDKs. Combined, they're the best of both worlds for creating custom WebRTC application solutions for our clients."

Lantre Barr
CEO and Founder, Blacc Spot Media
© Copyright 2023 LiveSwitch Inc. All Rights Reserved